Trailer for inflatable boat from 3 to 5 meters.
All rollers and roller beds are height adjustable.
Height adjustable transom supports.
Winch can be placed forward and backward depending on the length of the boat.
The lighting has been re-installed with a new professional plug. The lighting bar on the back can be moved forward and backward and removed (when launched). There is also a rubber block on the lightning bar which can support the tail of the outboard engine to save the transom of your boat.
Breakaway cable is new.
All bolts and nuts have been replaced with stainless steel bolts and nuts. So no corrosion.
Price €749
Located in Dordrecht, the Netherlands
Photo's:
https://www.facebook.com/marketplace...3366037186102/
Drawbar lock and wheel clamp not included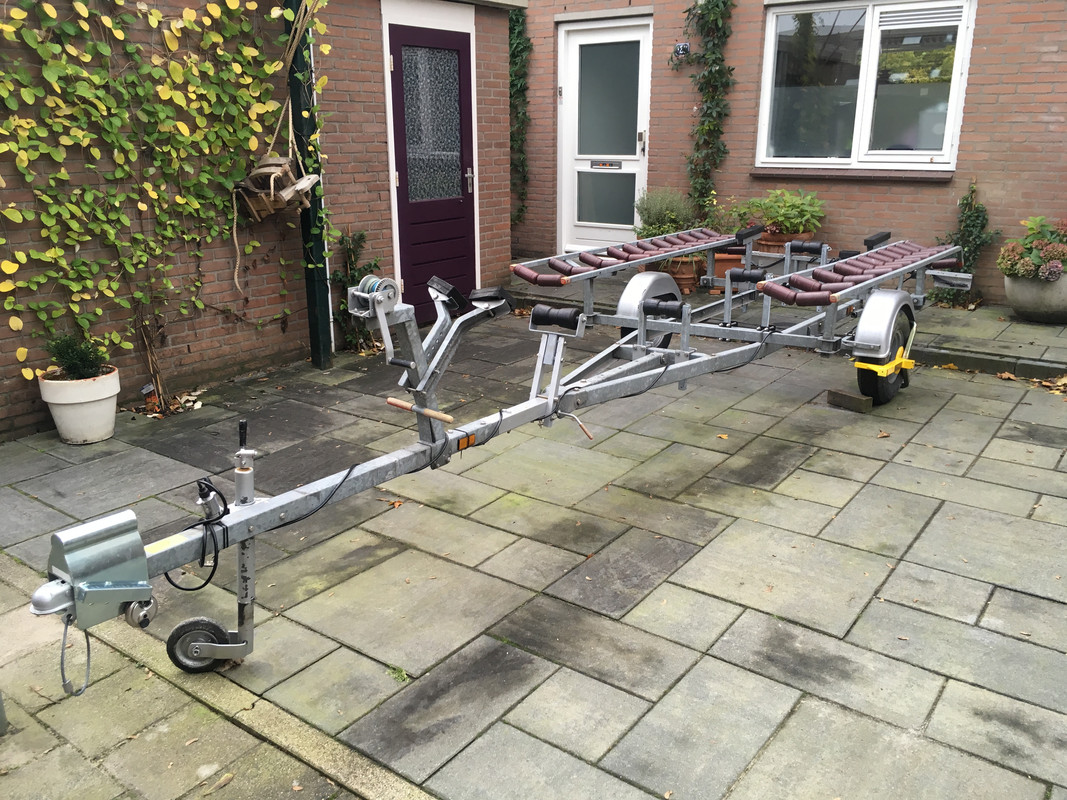 uploading pictures online