Think I went a bit overboard but built myself some on board power and storage. I can also charge from my outboard.
Used a tool box ( waterproof), a 35ah battery (got a good deal locally) , a cig/USB/volt meter I got off a mate, inline fuse and internal switch.
The battery fits perfectly but the pump stops the off set tray sitting properly, but I never intended to use it, although it works well though.
Can now charge various items and add air if required on multi day trips. Plenty of scope to add lights or other additions.
Box sits well between two fenders and the tubes.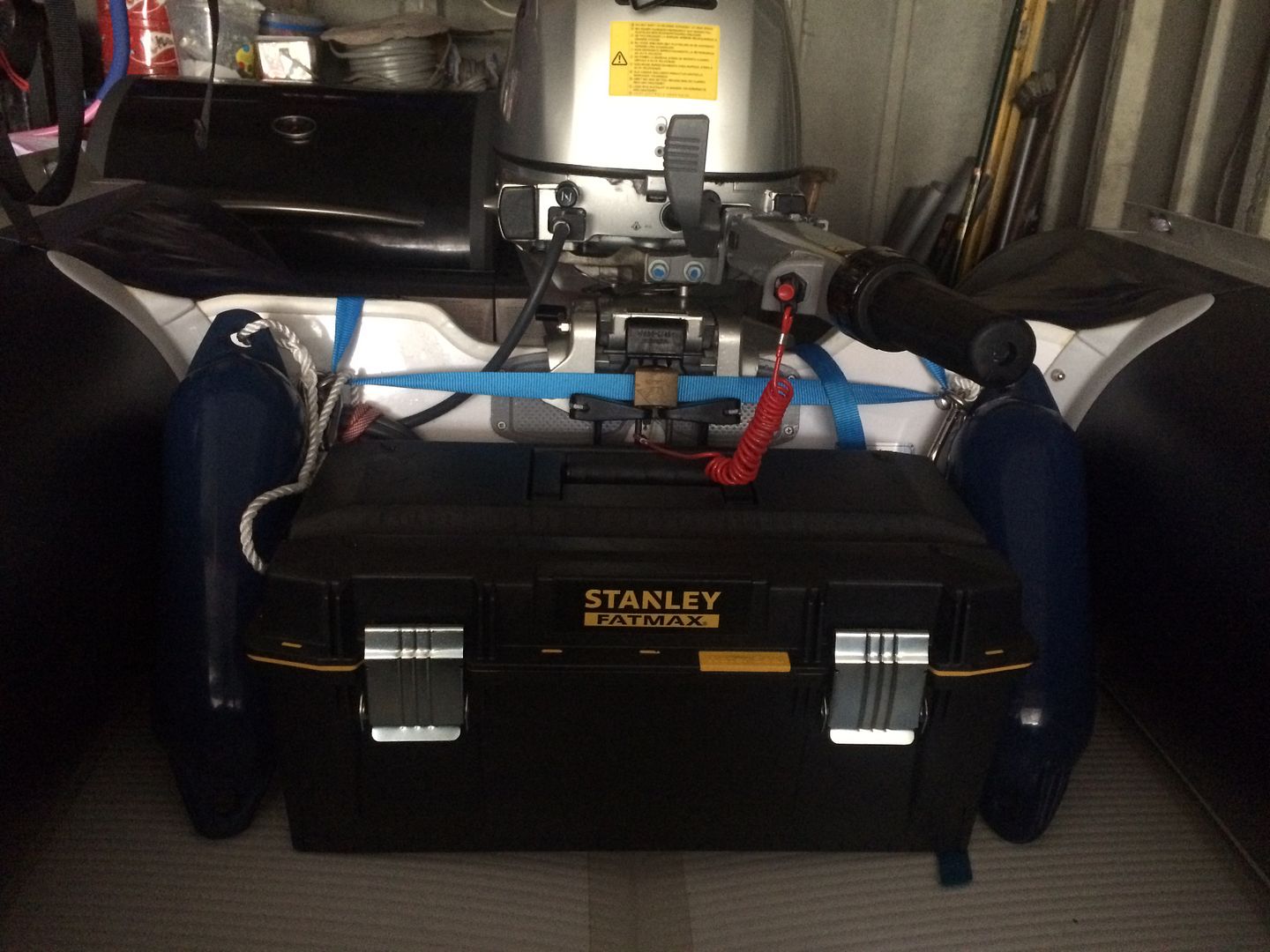 Phone and tablet are my daughters....honest.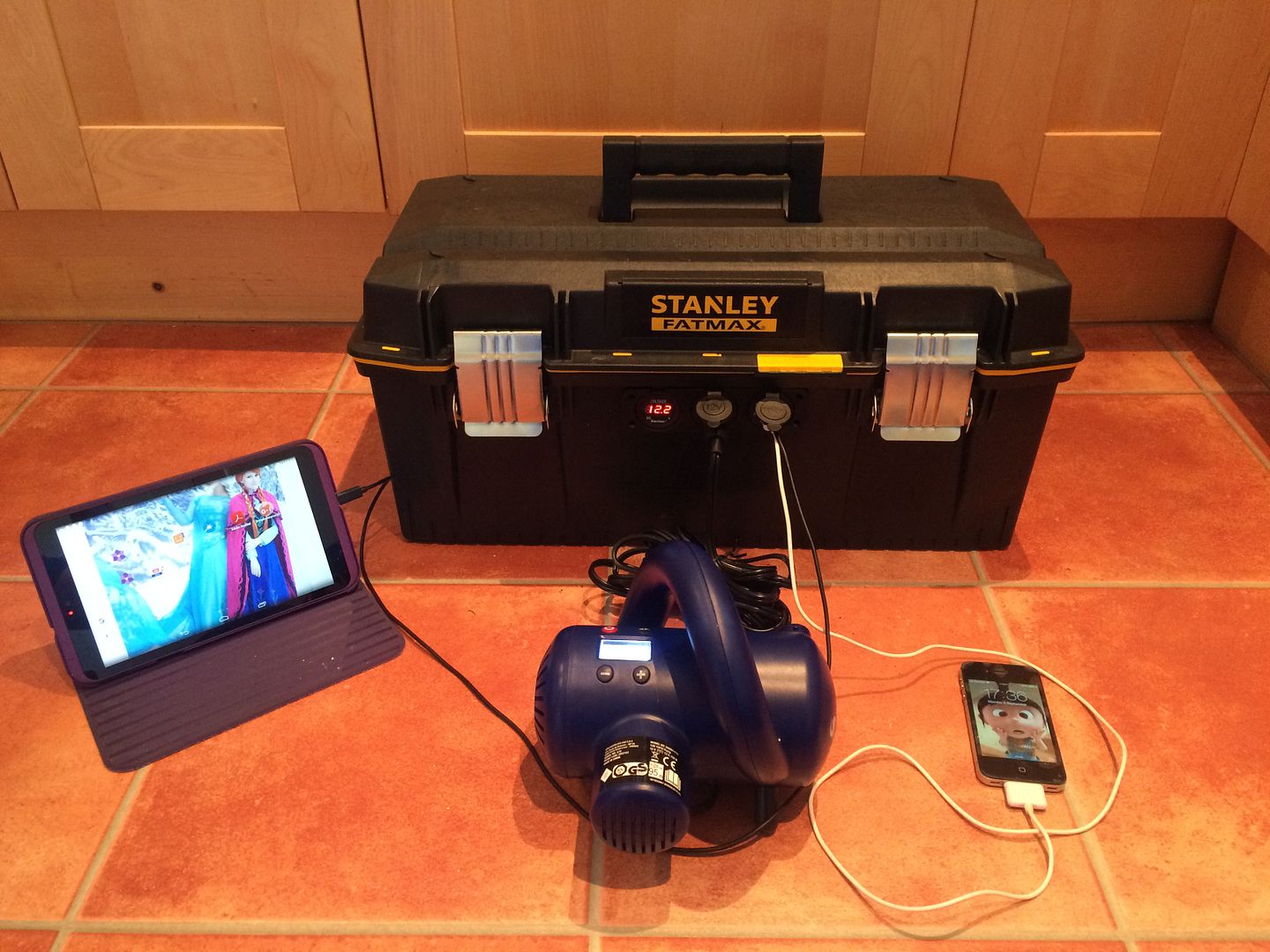 The goods.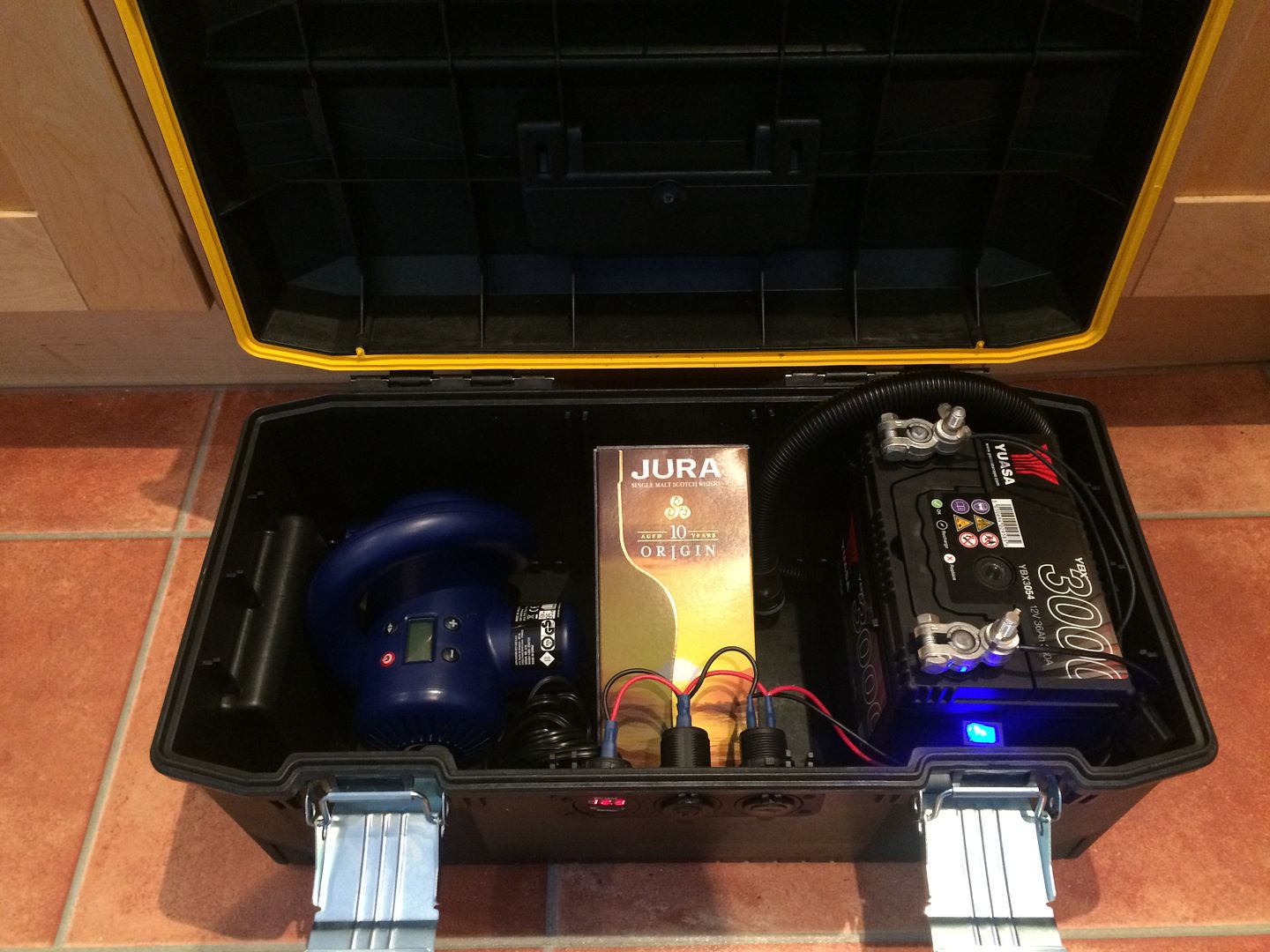 Tray.